Gods of Soccer The Pantheon of the 100 Greatest Soccer Players* (*According to Us)
Every fan has their own list of the 100 soccer players they consider the greatest ever to play the game. A list based on triumphs, sublime moments of skill, superhuman tenacity, and telenovela-esque backstories. To the list-maker, that 100 feels objective. Unequivocal. An absolute truth. This book, which comes out right before the World Cup, is our list. We put it together with joy, and argument and wonder – it includes household names like David Beckham and Alex Morgan, along with cult icons such as Garrincha, the Brazilian star of the 1960s who was born with one leg six inches shorter than the other, and Briana Scurry, a trailblazer who paved a path for young African-American soccer-playing women.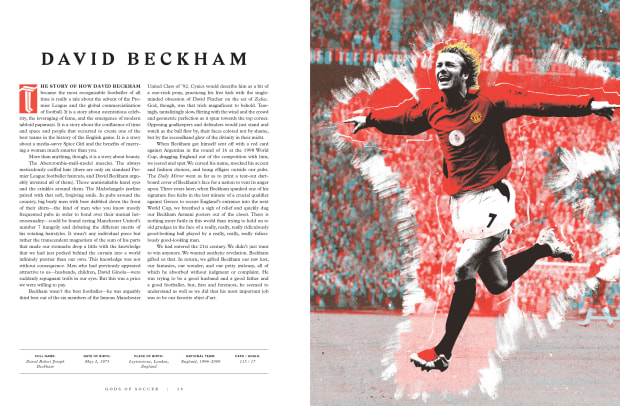 I have always loved the beautiful way Chronicle Books create massive art books, and to partner with them and the immensely talented artist Nate Kitch to create a full-color tome has been a creative act of wonder. I was also inspired by the brilliant format of Good Night Stories for Rebel Girls and hope this is a book fans young and old can savor together. WATCH ROG FLIP THROUGH THE BOOK IN THIS VIDEO.
You know how much PRE-ORDERS contribute to the success of a book. We are elated to work with two remarkable INDIE BOOKSTORES, Elliott Bay in Seattle and The Strand in New York, both of whom have signed editions for PRE-ORDER NOW… which also come with limited edition posters based on Nate Kitch's artwork. GFOPs who pre-order will also be invited to the big digital launch party at which we will celebrate the ridiculous act of writing a book with magical guests and you guys across the nation. Your support on this project is so bloody meaningful and we never take it for granted. BIG LOVE
Once again: Please consider supporting MiB and hitting the PRE-ORDER LINK and Support Your Indie Book Stores, America!!! 🙌