MiB Release New Crest Ahead of Prem Kickoff
New MiB GFOP Collection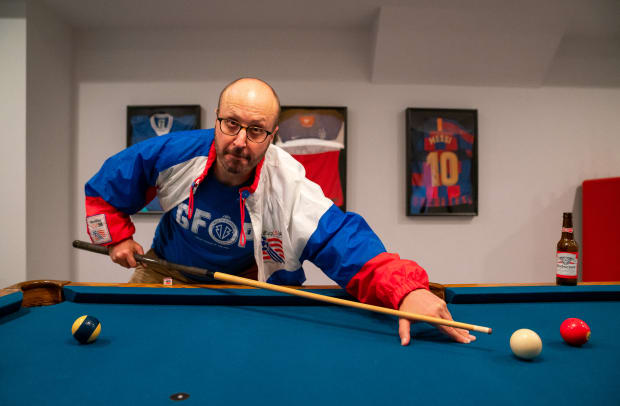 During the pandemic, we realized that our original logo, which we adore, was originally designed for two football obsessives who had one podcast. Yet, as time has progressed, with your love and support, GFOPs, we have evolved into so much more. A world of passionate football fans who adore every manifestation of the sport – Club, International, Grassroots, Women's and Men's. We wanted a badge – like a football club – that could reflect that.
Don't worry. The MiB podcast logo is going nowhere. But, today, we are delighted to show you a new crest that can accompany all of our work. We were going to go with the turd emoji but realized we might run into the occasional copyright issue. So it was a delight to meet Karl Hudson, a remarkably talented designer, who has worked with a ton of iconic sports franchises, and as a lifelong and long-suffering Nottingham Forest fan, was also willing to sully himself with us. The design incorporates a font crafted by the incomparable Rick Banks, a Mancunian who has dedicated his life to exploring and engineering iconic football shirt "fontery". I interviewed Karl and Rick to discuss all things football, logo design, fonts and the inspiration that went into this work of art.
To celebrate the new logo, we are test-driving it on a new line of sub-optimal crap – a line which expresses our gratitude to you – our Great Friends of the Pod – for your obsession with football and tolerance for our Crap which has propelled MiB to this point. There are shirts, tote bags, and even a bandana for all the Great Dogs of the Pod which I got Martin Scorsese (Dog Version) to model for us. Check out the full collection HERE and know that your support of our merch enables us to keep growing and bringing you more footballing ebullience.