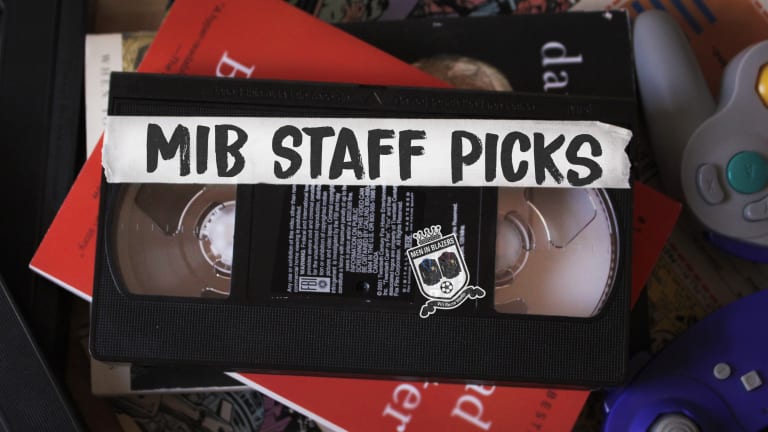 MiB Staff Picks - April 3, 2020
Nick - Red Baron is my pick for one of the better frozen pizzas you can eat while under quarantine. The trick is to buy the 4-Cheese pizza, and add some real pepperonis on right before you cook it. Go find it at your local grocery store.
Miranda - At long last, all 11 hours of the Isner/Mahut first round match at 2010 Wimbledon are finally back on YouTube. The match is a mesmerizing rabbit hole of sustained tension, fatigue, frustration, and lunatic perseverance. Fifth set really starts to kick off around 3:35 if you're in a rush. Doesn't make up for this week's cancellation of Wimbledon, but it will certainly fill up the weekend. Can't recommend watching it all in one sitting, but you do you.
Other, smaller time commitments to help fill the Wimbledon-sized hole in your heart:
John McEnroe: In the Realm of Perfection
Jonah
A short film - "Ten Meter Tower," a NYT Op-Doc from several years ago. The core concept is quite simple: a bunch of Swedish millennials are brought to the top of an Olympic diving board and we spend 16 minutes watching them dither. In practice, though, watching them make their decision to jump or climb back down captures a range of human emotion in real time. It makes for a fascinating short. 
A song - "Cut Me" by Moses Sumney. Lead single from his album with a video written and directed by Moses Sumney. A little slice of beauty. 
Jordan - When my music cue is running, THIS song gets me every time. The entirety of Frenships' latest album is among my daily listens, along with the latest from Bastille.
During these times of uncertainty, the words of poet Pablo Neruda comfort me. My favorite of his works, An Ode to a Pair of Scissors, sticks in my heart. The lines swim with simplicity and elegance, delivering wonderful imagery and a new experience with each reading. I wish all GFOP's a Happy National Poetry Month--may we all find comfort and journeys within words.
JW - THIS Bowie song. And "Bad Rap" on Netflix, directed by a classmate of mine in grad school (and massive Liverpool fan) Salima Koroma. In school, you always wanted to get paired with Salima on projects because she shoots the most beautiful video. Very apparent in this really well-told doc.