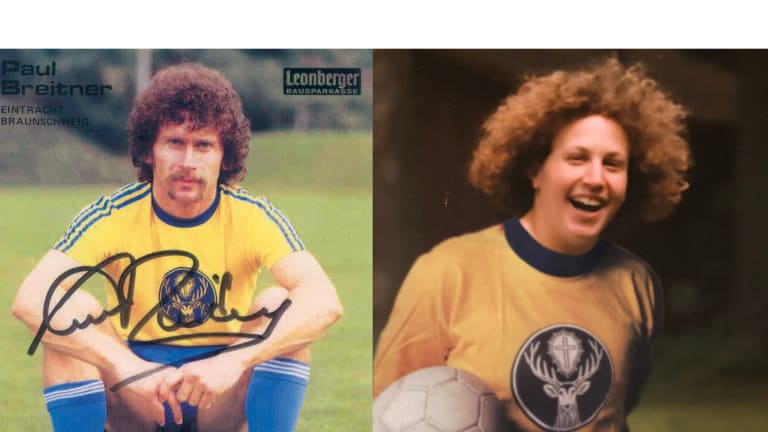 Winner in our #MiBProFro Competition
Win A Retro Jägermeister Football Jersey
Here at Men in Blazers, we love Jägermeister. It's like a human exclamation point in a glass. In honor of our love of Jägermeister, we're launching a contest, giving away 10 retro jerseys, each signed by Roger, and each adorning the classic Jägermeister logo. 
To enter, send us a photoshop of either young Rog's, or Eintracht Braunschweig great Paul Breitner's, Afro on anything you can think of. 
Entries can be submitted via Twitter, Facebook, Instagram, or email via meninblazers@gmail.com. Be sure to use #MiBProFro when submitting. 
For official contest rules, click HERE.
UPDATE: We received hundreds of amazing, creative entries. But the winner, who will receive a retro jersey signed by Roger is Alicia Depue, who created the Putin fro. 
We have selected several other winners as well (see the below gallery), all of whom will receive the jersey. If you won, you have now been contacted via the method you submitted your entry. Thanks, again, to everyone who entered. And GFOPs who want a laugh, just search the hashtag #MiBProFro and take a look at some of the entries. 
#MiBProFro Winners