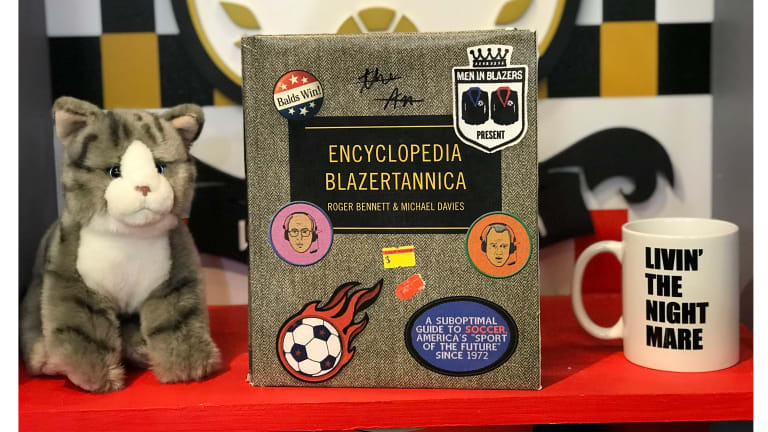 The Encyclopedia Blazertannica
Great Friends of the Pod;
We have written a Book! An ill-advised attempt to journey into the inky dark, unexplored depths of the Men In Blazers Universe, every detail of which we have created hand in hand with you, our almost masochistically loyal listeners over the past eight years, pod by pod, show by show, Tweet by sub-optimal Tweet.  
The book is out NOW, just in time for World Cup 2018, this volume -- the first book in publishing history to have a TWEED Cover -- is designed to enhance your viewing pleasure.  
Writing books is a terrible business. Up there with releasing a new movie only on Betamax. So, please support our old school effort... buy it for anyone in your life who is going to cut work for 30 days to daytime drink and savor the tournament.  
Here is a taste of one of the book's essays. Everton produced this video about Rog's first trip to Goodison, forty years ago. 
To Books!
Courage.
Rog and Davo
Hardcover:
Ebook:
Audio: