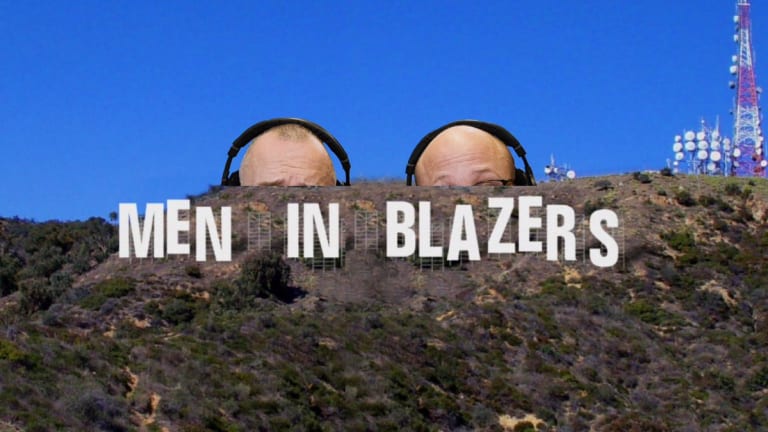 MiB LIVE in Los Angeles
Bad news Angelenos... we are coming to your city. For the first time ever. Long overdue. And for an extraordinarily good reason... a Very Special Live Show:
MiB LIVE in Los Angeles, Presented by Allstate                                                                          
A Mexican National Team Conversation                                                                              
Saturday, May 26, 2018
TICKETS AVAILABLE HERE
Men in Blazers take over the Theatre at Ace Hotel in downtown Los Angeles for an Inside Look at the Mexican National Team's World Cup Gameplan, and an examination of the secrets to their success. Rog, Davo & a glut of guests -- of both the footballing and celebrity fan variety -- will explore El Tricolor's history, the development of its talented roster, and the path Mexico's finest will take to achieve World Cup glory.
We could not be more excited to finally perform live in the city that gave the world Ice Cube, Jodie Foster and Animal Style, and has essentially become Davo's quasi-hometown. This will be a night in which we hope to bring together a ton of Southern California GFOPs for a conversation with leading thinkers from the Mexican Football World, to learn from what they have been doing, as they stand on the cusp of bringing CONCACAF Thunder to the World Cup.
We have a ton of great guests from within the Federation, as well as some fascinating celebrity fans. We would love to see you there, meet, and raise a beer or two in your company (post-show drink details to come).
Come be with us, and help spread the word as far and wide as you can. This is a massive summer for global football and nothing would give us greater pleasure than kicking it off each and every one of you, GFOPs. Please send this email to as many soccer lovers in your world. We are counting down the days.
Courage.
To Roscoe's Chicken and Waffles,                                                                                          
Rog
P.S. Shoutout to GFOP @EnglishBob1 for the Amazing Photoshop.