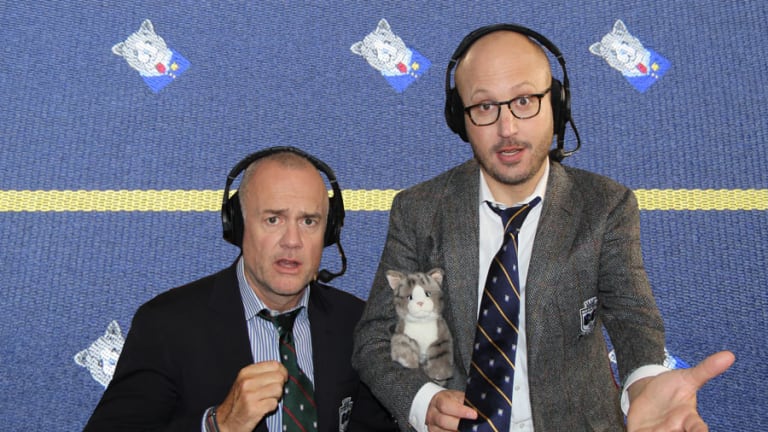 Crap Cat. The GFOP Tie.
Woven out of Silk in Suffolk, England, then shipped over to the States to be cut and sewn by hand in Queens, N.Y. under the watchful eye of our great friends at General Knot. Crap Cat started off as an ill-conceived transition graphic on Premier League broadcasts. She is now a tie, guaranteed to bring you joy this holiday season. The tie is a limited edition, with just 1000 of each color way being released. Once they are gone, that is it. Courage.
The ties are on sale to everyone right now. You can purchase  HERE. Thanks for your support, which enables us to make more sub-optimal content.
And please support General Knot. They are a tiny but brilliantly creative company. The David Silvas of the Tie Space. 
Five GFOPs had the chance of winning a Crap Cat tie by sending us a picture of their most regrettable tie already in their collection via email or social media, using the hashtag #MiBCrapCatTie. And the winners are...
@ScottPayne7
@Bisharaajb
@Askellyphd
@ChipKetelaar
@The NamesKSully